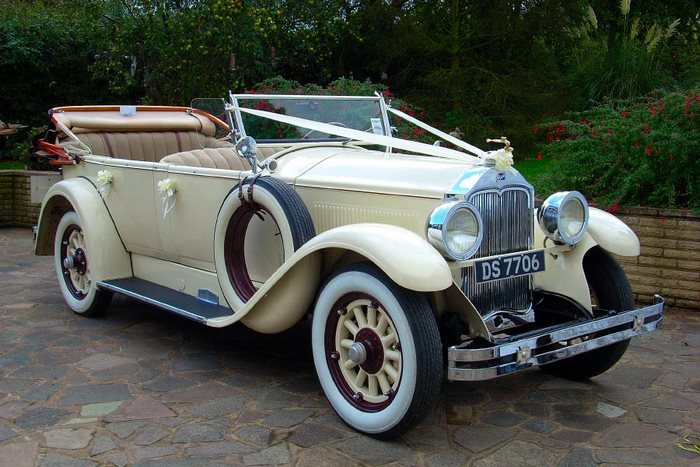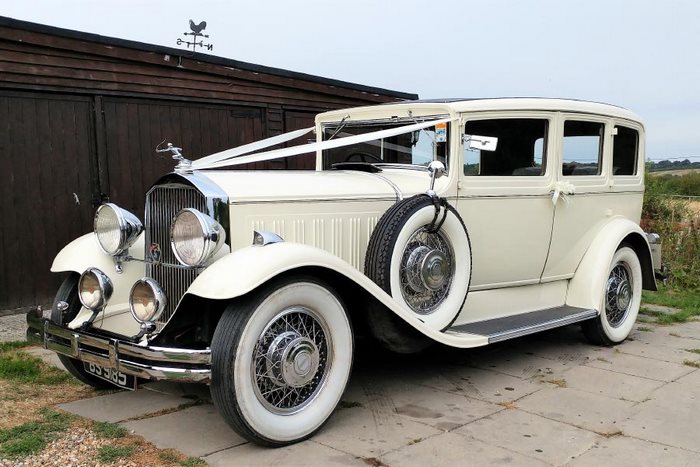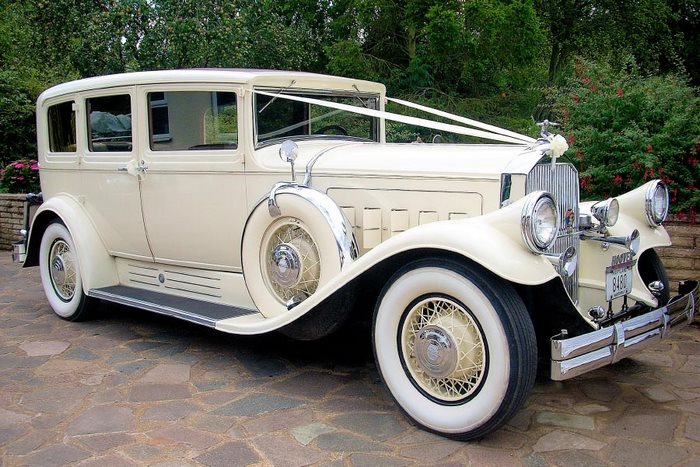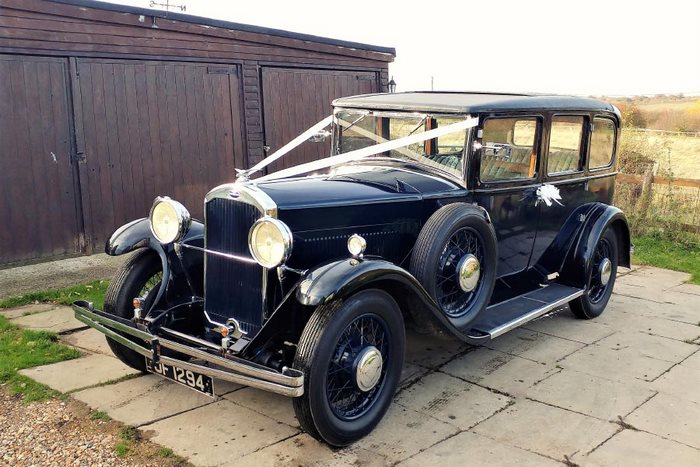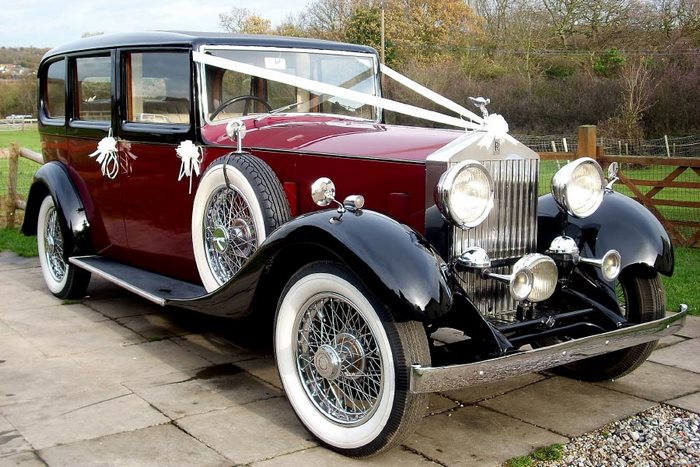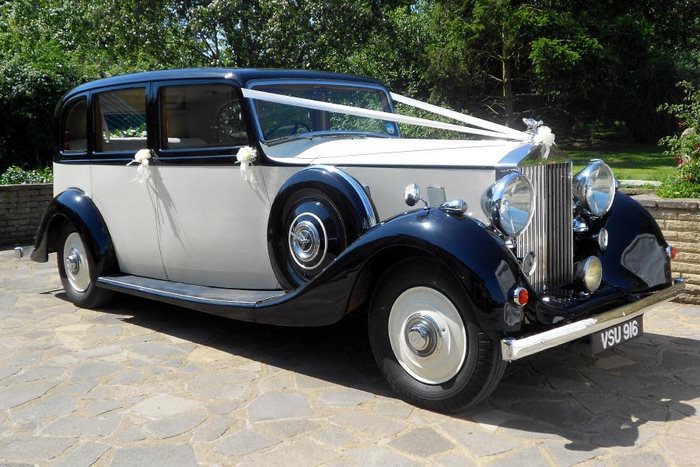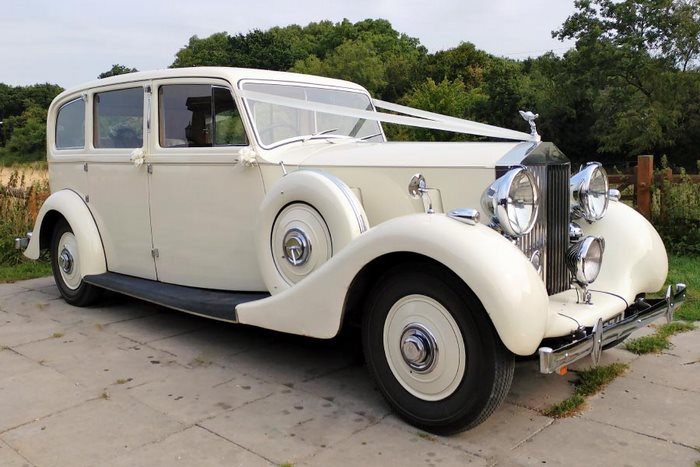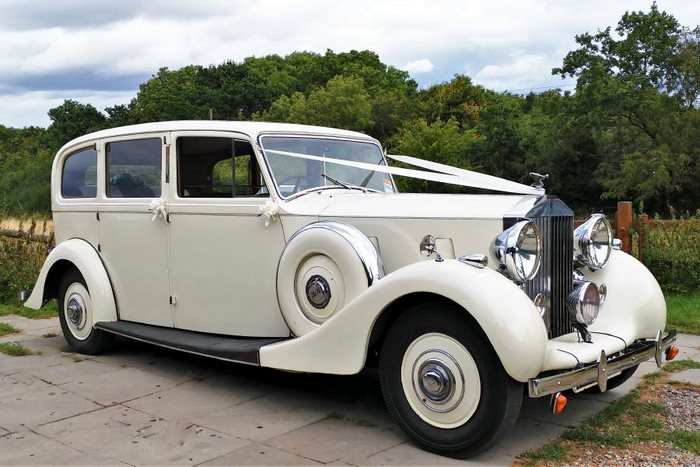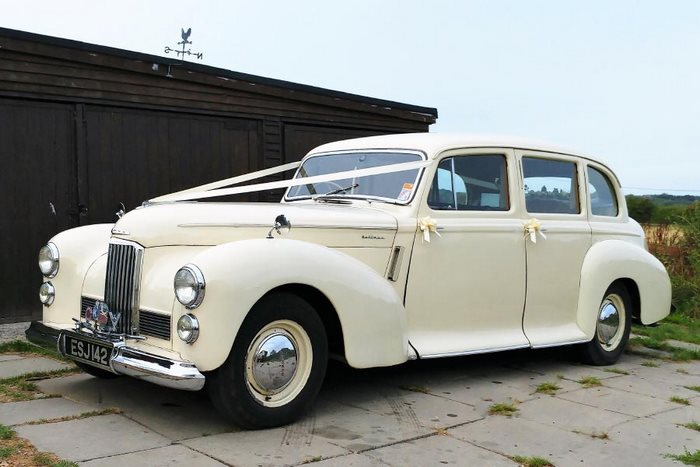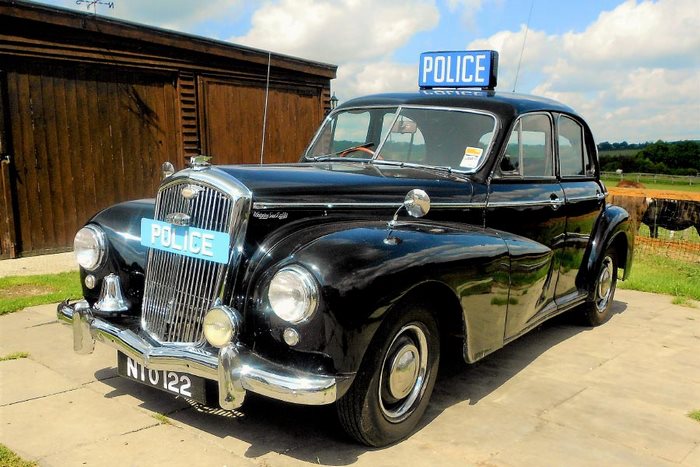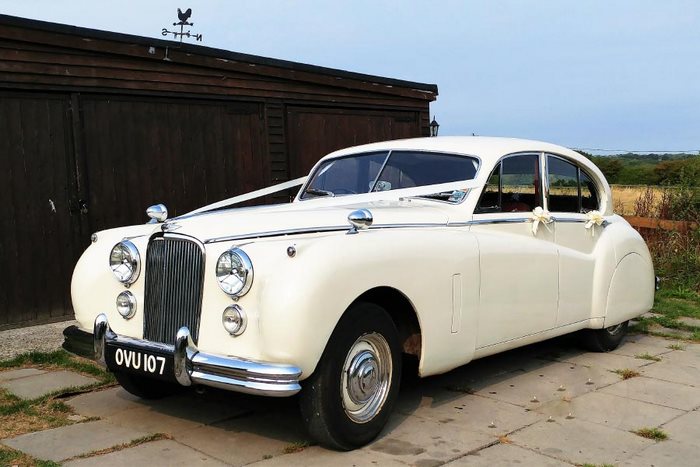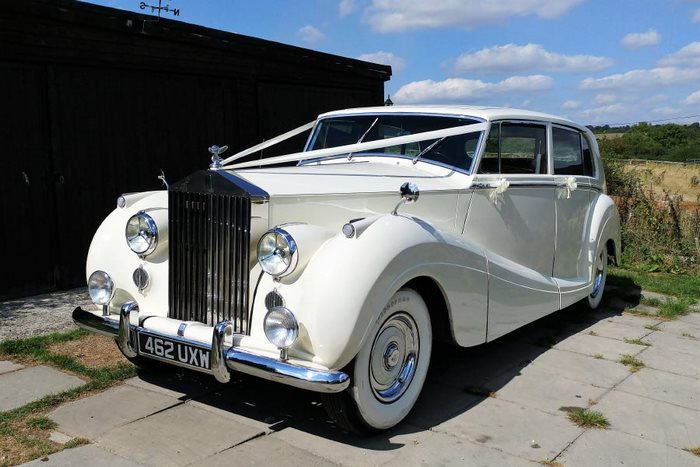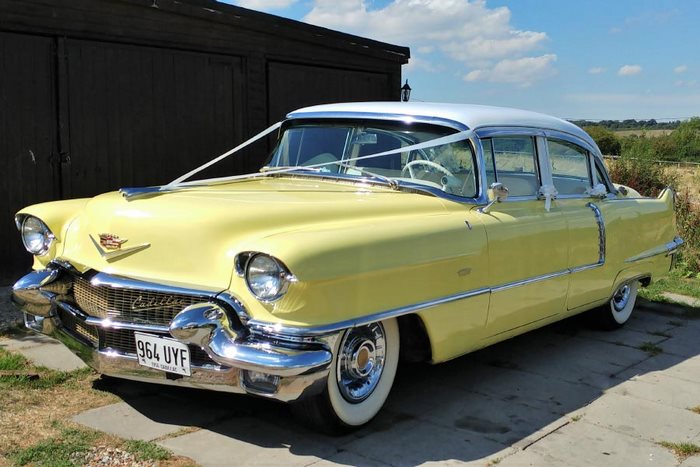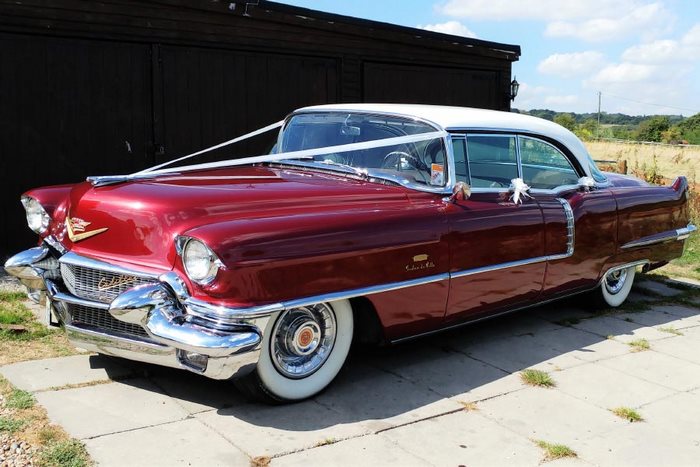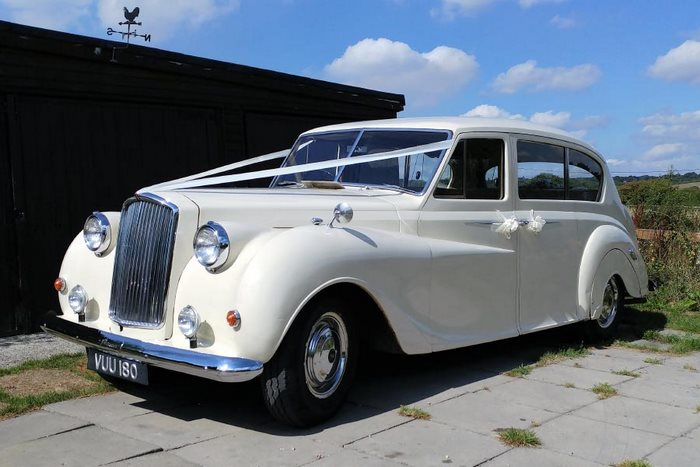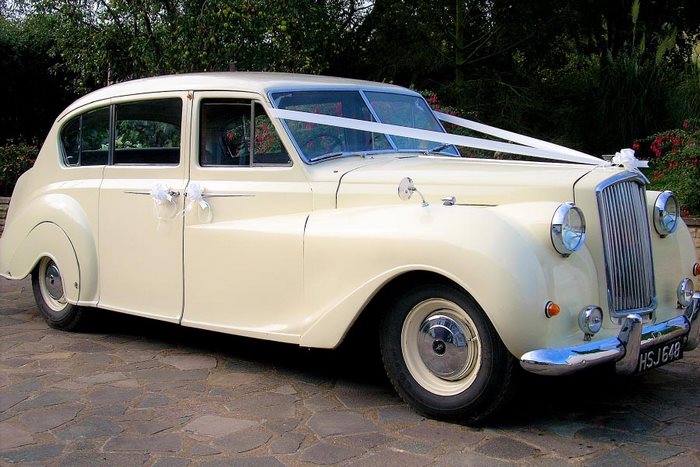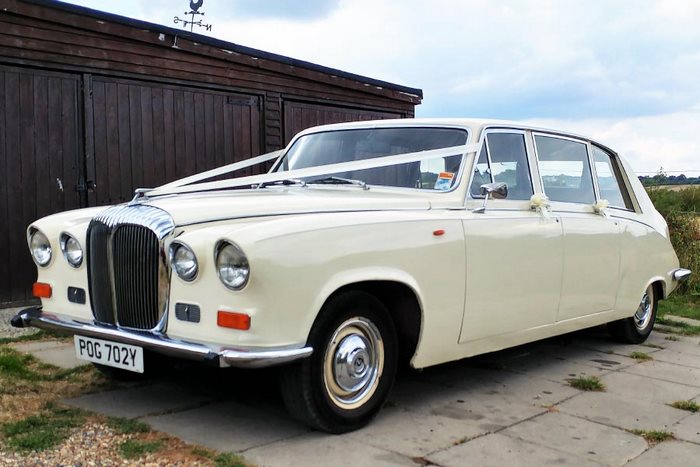 Essex Wedding Car Company – Arrow Vintage Cars
We are a long-established, family owned wedding car business. We both come from families with an engineering and artisan background and have, since childhood, been in and around vintage and classic cars.
Breaking the mould we both took up careers in banking, in 1988 however, the opportunity arose to operate our vintage and classic car collection for film, T.V. and wedding hire on a full-time basis rather than part-time which we had been doing since 1968.
We set a high standard, Chauffeurs are smartly attired in grey suits and caps and offer a friendly, professional service. Umbrellas and mobile 'phones are carried in each vehicle and it has always been our policy that each car undertakes only one wedding per day, therefore you will not be pressured. We always wait at civil ceremonies for photographs and a little run for the Bride and Groom, we never "drop and leave".
It is a privilege to be asked to supply the wedding transport for a Bride's special day and, as we have been undertaking weddings since the 1960's, we are always happy to pass on the benefit of our experience and offer any advice that you may require. We are now taking the daughters of Brides we took to their weddings!
Our classic and vintage cars are kept in capacious, flood-lit garages on the premises, viewing in the evening or after work is not a problem, we are open from 9.00am until 11.00pm seven-days-a-week including Bank Holidays.
After browsing through our website please feel free to contact us for a quote for your wedding transport requirements.
OUR DATA PROTECTION STATEMENT
Your personal data is safe with us, we do not collect email addresses forwarding them to third parties, that would be illegal.
Your personal data will be retained for a period of six months following the date of your wedding, at which time all will be deleted. If you require us to delete it at some other point in time please email arrowvintagecars@hotmail.com with your request. The exception being the documentation that HMRC requires us to keep for a minimum of six years following our annual tax return. That documentation will be encrypted and password protected following our tax return and only re-opened at the request of HMRC. Once the six years has expired all information will then be destroyed. Other than us no other party will have access to any of your data with the exception of our accountants who will be able to access only that which they need to complete our annual tax return to HMRC.
Address
11 Inglefield Road
Fobbing
Essex
SS17 9HW
Directions
We are located just off the A 13 Five Bells Basildon Interchange. Take the Fobbing exit, proceed over the Level Crossing into the High Road, Fobbing. Watch for "The Little Lodge Nursery" on your left. 50 yards on to your right is Inglefield Road, turn here and follow to the top. TURN RIGHT at the top (still Inglefield Road), No.11 is on the left approx. 100 yards down. A sign for Arrow Vintage Cars is prominently displayed on the driveway gates.
We are open seven days a week from 9am-11pm.
Use the map below to see the location of Arrow Vintage Cars and get directions.