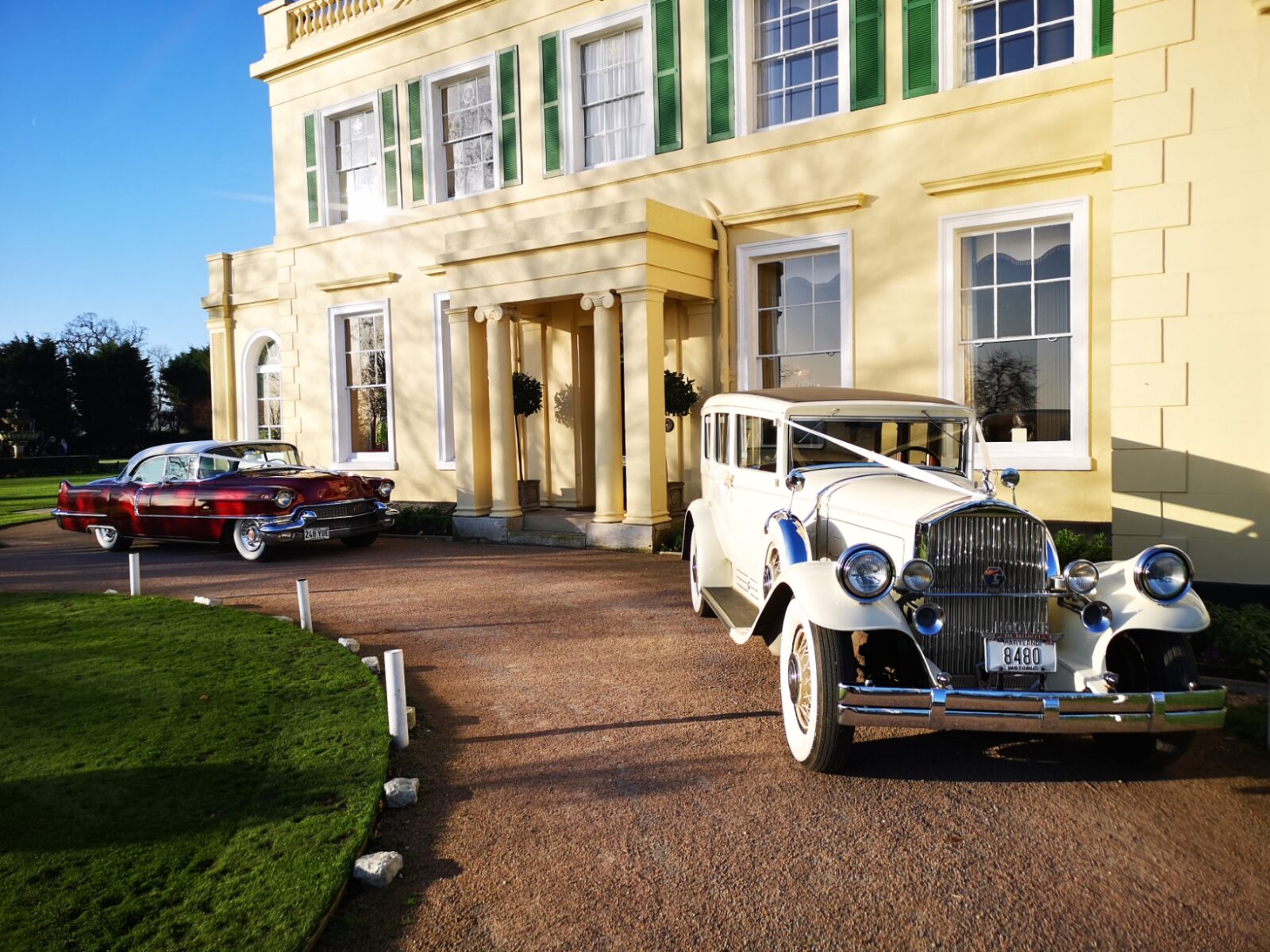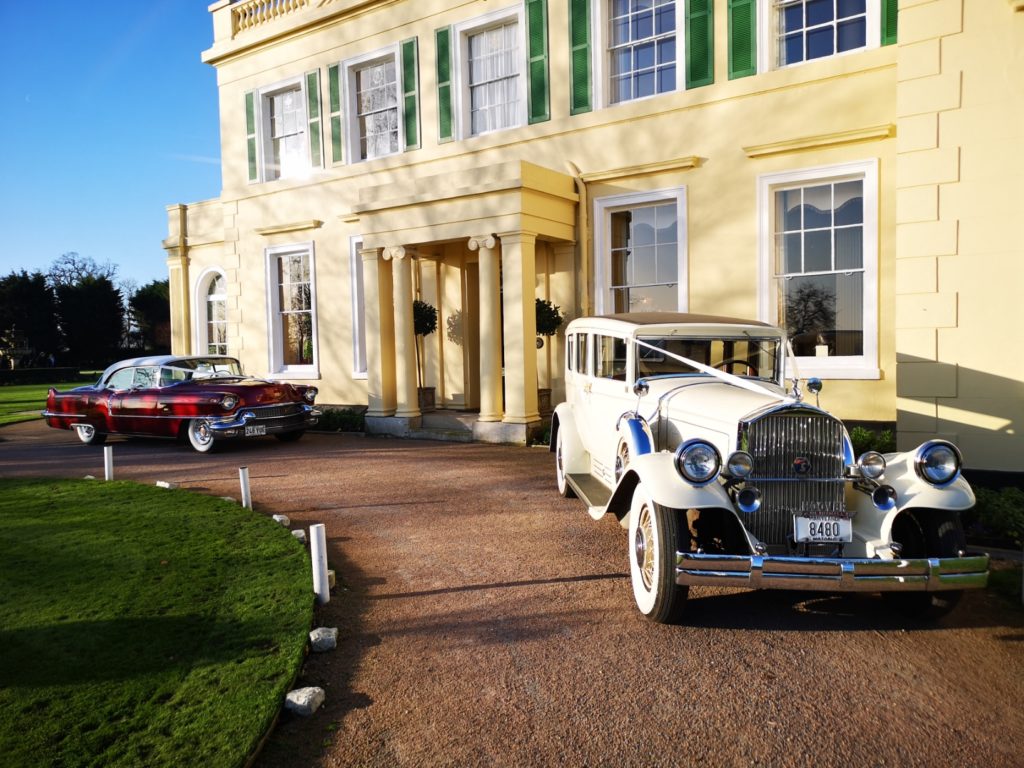 The Weekend marks our 10th year in a row of attending the Wedding Fayre held by The Lawn in Rochford, run by the Keddie Family. We were actually at the very first Wedding Fayre held at the Lawn way back in 1996. We were also part of the very first Wedding Reception there in 1996. This was at a time before civil ceremonies at Wedding venues were legal because you must have married at a church so your marriage would be official.
We attended this Essex Wedding Fayre with two of our largest and rarest Wedding Cars for Hire. Our 1930 Pierce-Arrow Limousine, as used by American President Herbert Hoover in 1932. Our Burgundy 1956 Cadillac Sedan Deville also made an impression there, so to show that we don't just offer White Vintage Cars. We offer a range of Classic American and British Wedding Cars too. Our 1956 Cadillac, rescued from a flooded barn in 2008, took a great deal of interest at the Wedding Fayre. As a result, we will be taking her to the next five Wedding Shows this Year,
The Lawn is a wonderful Wedding venue. One that are very proud to say we are recommended by exclusively. Their next wedding event is in Mid September 2020, so we will be attending that one too. We will be taking our new 1956 Cadillac Eldorado Convertible to that Fayre because it will be finished by that show.