We aren't just an Essex Wedding Car and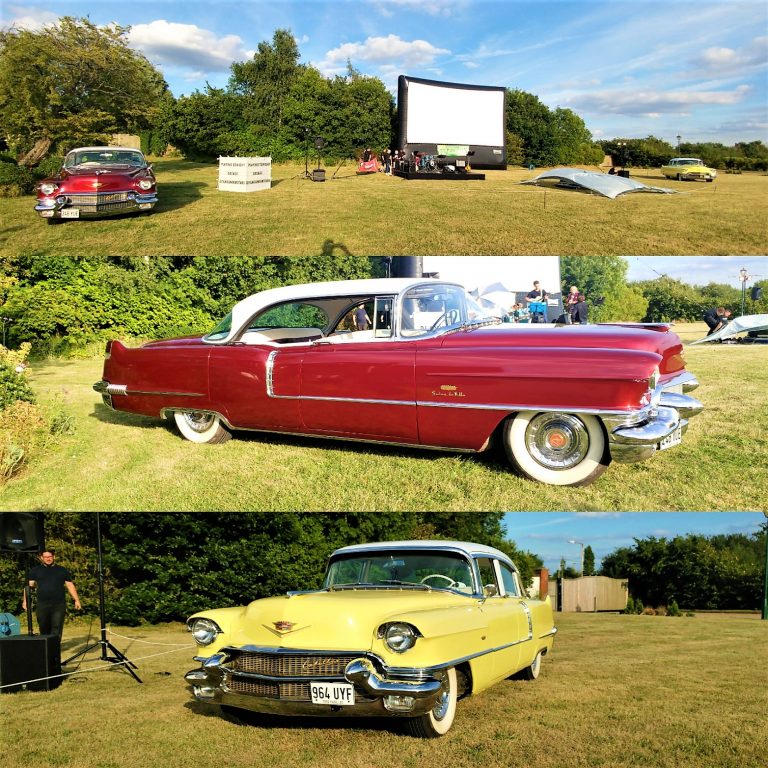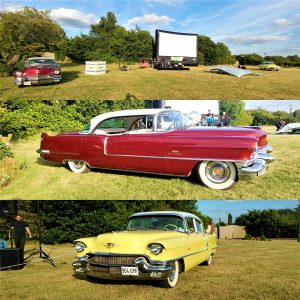 National Film/Action Car supplier – we also attend many local themed and promotional events in the South East of England.
One such event that we love attending the annual "Film Under Stars" outdoor cinema night that takes place at Cromwell Manor in Pitsea, Essex. We are, by chance, also THE Recommended Wedding Car supplier to Cromwell Manor. Fantastic venue with a brilliant service!
The http://www.filmsunderstars.co.uk/ Films Under Stars event is a fantastic outdoor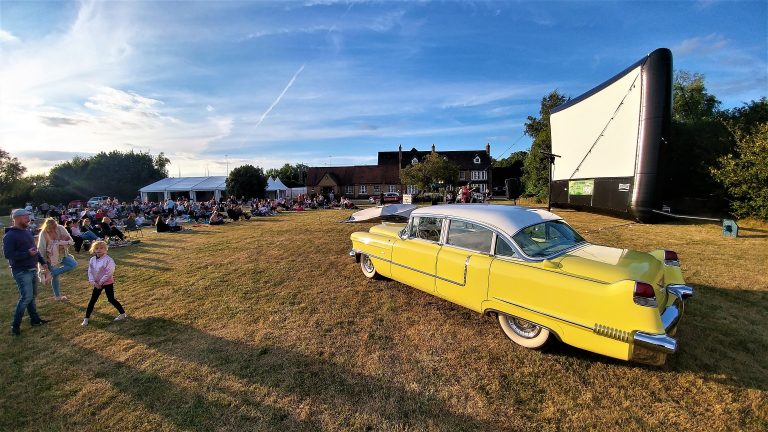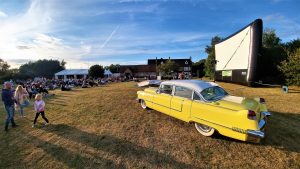 cinema and entertainment night, with live bands, DJ set, the main Outdoor Cinema experience itself with plenty of food and drink refreshments too.
We usually take one our two 1956 Cadillac Sedans to display at the event near the huge screen, but in July this year we took both the 1956 Cadillac Sedan De-Ville in Burgundy, and the Primrose Cadillac formal Sedan. They looked incredible either side of the screen, and with over 400 audience members (most of them taking multiple photos and selfies with the cars) it was a fantastic evening. One which we cannot wait to attend next time. This years film was, of course, "Grease" – so the cars couldn't have been better suited to the show.
Check our Facebook page and Instagram pages for more photos and details of the cars, and the event.