Last month we attended the Essex Wedding Exhibitions Wedding Fayre at "Unit 7″in Basildon's Festival Leisure Park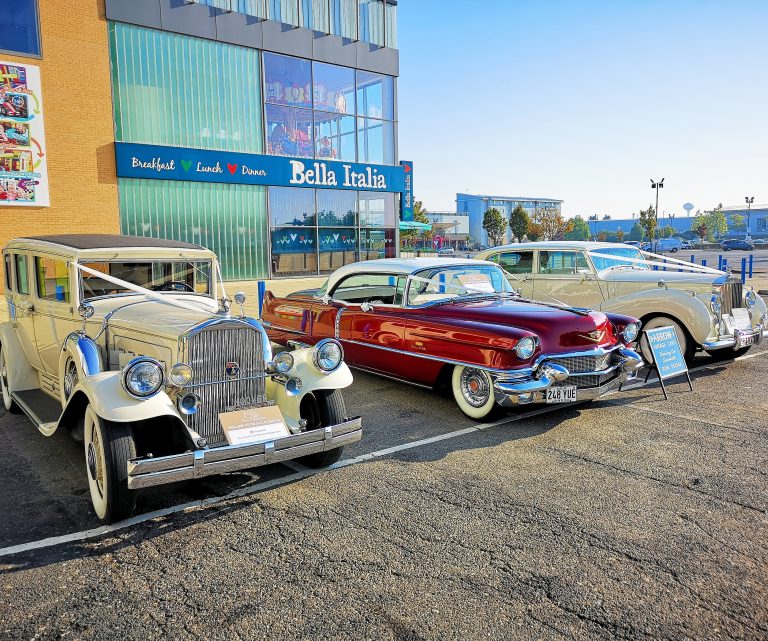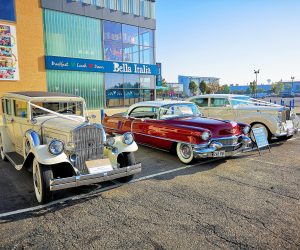 We have attended these Wedding Fayres hosted by Essex Wedding Exhibitions for the last six years – originally taking place at the now replaced "New York New York" nightclub, also within Basildon Festival Leisure Park.
For the first time we took three of our collection of Essex Wedding cars to this Wedding Fayre, or Fair; as it's sometimes spelt.
It was the largest privately organised Wedding Fayre in Essex, and that is for both exhibitor and attendee numbers! Over 500 Brides and 1000 people in total through the doors, just between 11am and 4pm on a Sunday afternoon!
We had the pleasure to bring our Burgundy 1956 Cadillac Sedan Deville,our exceedingly rare 1930 Pierce-Arrow Limousine which was formerly owned by President of the United States – Herbert Hoover in 1931. The "Hoover For President" plaque above the front number plate is one of only TWO ever made, and finally our 1954 Rolls-Royce Silver Wraith Limousine.
It was an incredible show, and we spoke to so so many fantastic engaged couples that we lost count. Lots of interest around the cars, and even a few bookings – which was fantastic!
These Wedding Fayres are run bi-annually, and the next time we will be exhibiting two or three cars there will be January 7th 2019 – so come down the see us there!
In the meantime, thank you for reading and please enjoy the rest of the site!